Management of Risk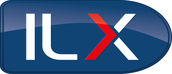 Course Overview
ILX Group's accredited M_o_R® Foundation e-learning covers all aspects of the M_o_R® guidance using voice-over, animation and activities, the course takes approximately 12 hours to complete which is equivalent to a three day workshop.
The main body of the course consists of ten sessions which covers the principles, approach, processes, embedding & reviewing and perspectives of the Management of Risk guidance. The course also looks at Risk Health Checks, the Management of Risk Maturity Model and Risk Management Specialisms.
Investment is the key word because portfolio management is about investing in the right change initiatives and implementing them correctly. M_o_R® achieves this by ensuring that:
Benefits
An exam simulator which results in exceptional pass rates
Increased retention of learning
Increased control and visibility of progress and achievement
Accessible from any location
Target Audience
Corporate Managers – responsible for corporate governance and the organisation's overall exposure to risk
Programme Managers – responsible for risk relating to specific programmes
Project Managers – responsible for managing risk in projects
Operational Managers – responsible for risks that affect the on-going continuity of business services
All other personnel who have an interest or responsibility for the Management of Risk within their organisation
Learning Outcomes
M_o_R Introduction
The purpose of the M_o_R Guide
What is Risk Management and why is it important?
Corporate Governance and Internal Control
Where and when should Risk Management be applied?
Risk Specialisms
AXELOS Best Practice guidance
M_o_R Walkthrough
An overview and introduction to the structure of M_o_R
An introduction to the Principles, Approach, Processes, Embedding and Reviewing and Perspectives contained in the Management of Risk guidance
M_o_R Principles
A detailed review of the 8 principles which underpin the M_o_R guidance
M_o_R Approach
A look at the set of documentation which support the M_o_R approach, including the Risk Management policy, process guide, strategies and so on
M_o_R Processes
The 4 main M_o_R processes of Identify, Assess, Plan and Implement, along with the process inputs, outputs, goals, tasks and techniques involved
Embedding & Reviewing M_o_R
This session looks at changing organisational culture, measuring the value and how to overcome the common barriers associated with the implementation of Risk Management, along with establishing opportunities for change
M_o_R Perspectives
The M_o_R guidance describes the context of Risk Management from 4 different organisational perspectives. These are Strategic, Programme,Project and Operational and this session looks at each in some detail
M_o_R Health Check & Maturity Model
M_o_R's Health check tool, its purpose, process and framework
An introduction to the Management of Risk maturity model, its use, composition and the benefits
M_o_R Specialisms
A look at some of the risk specialisms, including the management of Business continuity, Incident and crisis, Health and safety, Security and Financial risk
M_o_R Foundation Exam Technique
How to approach the M_o_R examination
M_o_R Examination Simulator
Featuring sample questions in the style of the M_o_R examination and timed to assist your preparation
The M_o_R® course on this page is offered by ILX ATO/Affiliate of AXELOS Limited.
M_o_R® is a registered trade mark of AXELOS Limited, used under permission of AXELOS Limited. All rights reserved.