Management of Portfolios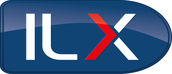 Course Overview
The Management of Portfolios (MoP®) guidance provides advice and examples of how to apply principles, practices and techniques which help to optimise an organisation's investment in change alongside its business as usual (BAU) work.
The purpose of the Foundation qualification is to confirm that a candidate has sufficient knowledge and understanding to work as an informed member of a portfolio office or in a range of portfolio management roles. MoP® helps organisations to answer a fundamental question: 'Are we sure this investment is right for us and how will it contribute to our strategic objectives?'
Investment is the key word because portfolio management is about investing in the right change initiatives and implementing them correctly. MoP® achieves this by ensuring that:
The programmes and projects undertaken are prioritised in terms of their contribution to the organisation's strategic objectives and overall level of risk
Programmes and projects are managed consistently to ensure efficient and effective delivery
Benefits realisation is maximised to provide the greatest return (in terms of strategic contribution and efficiency savings) from the investment made
Benefits
ILX Group's Management of Portfolios e-learning will lead to improved understanding of:
The portfolio management cycles, practices and techniques and the organisational context within which they operate; – Effective approaches to understanding, categorising, prioritising, balancing and planning; and – How project and programme success can be enhanced by adopting a portfolio perspective to delivery
The opportunity to demonstrate sufficient knowledge and understanding to work as an informed member of a portfolio office or in a range of portfolio management roles
Target Audience
This training and qualification is aimed at those involved in a range of formal and informal portfolio management roles encompassing investment decision-making, project and programme delivery, and benefits realisation. It is relevant to all those involved in the selection and delivery of business change initiatives including:
Members of Management Boards and Directors of Change
Senior Responsible Owners (SROs)
Portfolio, Programme, Project, Business Change and Benefits Managers
Business Case Writers
Project Appraisers
Business Process Owner
Learning Outcomes
Introduction
The purpose and structure of the course
The format and style of the MoP® examination
Introduction to MoP
Introduction to or description of:
MoP® as part of a suite of Best Practice Management products
Definitions of the terms project, programme and portfolio
Descriptions of the terms project, programme and portfolio management
The differences between projects, programme and portfolios
The principles of MoP® and the 'lite touch' techniques
The two portfolio cycles and the definition and delivery practices
The need to tailor the MoP® guidance to suit your organisation
The objectives and benefits of portfolio management
Strategic & organisational context
The relationship between portfolio management and the other functions or activities with which it must coordinate
Roles & Documentation
MoP® roles and responsibilities, documents and the contents
MoP Principles
Description of the MoP principles and the keys to the success of each
Implement, Sustain & Measure
The three approaches to implementation of MoP®
Key factors in implementing and sustaining progress
Assessing maturity and impact on the organisation
Organisational energy
Definition Cycle
Explanation of the five definition practices
Delivery Cycle
Explanation of the seven delivery practices
MoP Foundation Examination Technique
How to approach the MoP Examination
MoP Foundation Examination Simulator
Featuring timed sample questions in the style of the MoP examination
The MoP® course on this page is offered by ILX Group an ATO of AXELOS Limited.
MoP® is a registered trade mark of AXELOS Limited. All rights reserved.