Management Skills Award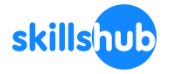 Overview:
The Management Skills Award is an accredited online programme which provides the managers with a firm foundation in management skills 'best practice'. It consisits of 13 short online management training sessions that you can take from the comfort of your own desktop, mobile or tablet. The course is accredited by The Chartered Management Institute (CMI) and The Continued Professional Development (CPD).
The sessions are practical and interactive, and each one is designed to be completed in 20 to 25 minutes. We don't believe in long, lecture like online training. Instead, this programme will get you engaged from the outset, using effective e-learning which is delivered at at a brisk pace.
Whilst the individual sessions can be used for "stand alone' taining in those subjects, to achive the full award you must complete all 13 sessions (within a 12 week period) and complete the end of programme assessment which consists of 30 multiple choice questions.
Session 1: Essential Communication Skills
You will learn:
A definition of communication in business
Examples of how people see things from different perspectives
The skills of face-to-face communication
A model for communicating effectively
Using your satellite navigation system of communication
How matching and mirroring creates bonds between people
How pacing and leading creates progress in relationships
How filters affect our belief systems
The effective use of deletion, distortion and generalisation filters
The three skills in the art of persuasion
How to express your ideas through images and emotion
Session 2: Advanced Communication Skills
You will learn:
A definition of advanced communication and how advanced communicators differ from the norm
How we communicate thoughts from ourselves to another person and how that process could go wrong
How our senses are used to assimilate information
How information is monitored and assessed as we receive it and interpret it
What we do with information that we receive
How to identify the thinking patterns of other people by watching their eye movements
The words that advanced communicators use to send and receive messages
How 'artfully vague' language can create a higher level of understanding between people
Session 3: Building High Performance Teams
You will learn:
Why teams sometimes fail to work effectively
How to assess your team's strengths and development areas
Why long term goals are essential for highly motivated teams
The Tuckman model of team development
The Situation leadership model and how it fits with team development
The seven characteristics of high-performing teams
Session 4: Effective Coaching Skills
You will learn:
A definition of coaching for businesses
Two tried and tested coaching models
How to apply the coaching continuum to assess when and how to coach effectively
How to ensure coaching sessions are effectively applied by the coachee
How to give quality feedback when coaching
The skills needed to coach in a team environment
The skills of great coaches, including questioning and listening, reframing and clarification
Session 5: Delegation Skills
You will learn:
A clear definition of delegation's purposes and benefits
Why some managers fail to delegate effectively
Five must-ask questions for yourself before delegating
What skills the person needs in order to be delegated to
A series of ideas on how to delegate effectively
Some situations that you might encounter, like "I don't have time to do this"
Why some people are unwilling to accepted delegated responsibility and what to do about it
What to do after you've delegated tasks
How to evaluate the results of delegated tasks
The next steps to delegate effectively
Session 6: Emotional Intelligence
You will learn:
What exactly EQ is, and how it's defined in business
Several business cases that clarify the results of Emotional Intelligence
How the brain is set up to use emotions and the basics of understanding the emotional brain
The five stages that make up emotional intelligence
The competencies for effective application of EQ
How to put highly-developed EQ skills into practice
Session 7: Leadership Styles
You will learn:
Four styles that are used in business today: Autocratic, Democratic, Bureaucratic and Charismatic
The advantages, disadvantages and uses of each of the styles
Six 'emotional styles' and when to use them
The benefits of choosing a specific style and the results you can expect
Session 8: Management versus Leadership
You will learn:
The characteristics of a leader and a manager
What's the main differences are between the two
Different facets of management at different planes of the organisation
The concept of SuperLeadership
Results-oriented management
The guidelines making up situational leadership
Different ways to improve your management and leadership styles, including developing your personal brand, emotional intelligence, developing leadership skills, inspiring, energising and encouraging others
Session 9: Managing Change
You will learn:
How to create the future by managing change
The stimulus-response model of change
A real example of how change affected a whole nation
The reality of change – how Hertzberg and Maslow's theories account for most of our behaviour and attitudes to change
Six questions that facilitate change
External drivers to change, including the PESTLE model
Methods of dealing with resistance to change
Tips for making change a reality
Tips for setting and communicating the vision of change
A six-step process for driving change forward within your business
Session 10: Managing Performance
You will learn:
Why employees would not perform adequately
How to define the purpose, duties and responsibilities of the employee
How to define performance goals and measurable outcomes
How to run a performance development meeting
How to deal with attitude problems
What to do if performance doesn't improve
The benefits of performance management
The benefits of tapping into people's potential
Session 11: Motivation Masterclass
You will learn:
What motivation really is
Hertzberg's, McClelland's Maslow's and Vroom's ideas
The drivers of employee motivation
Why motivation is important
The four keys to personal drive and motivation
Putting it into practice
Creating a vision, empowering, energising, leading and inspiring
Session 12: Effective Time Management
You will learn:
Is it possible to manage time?
Four principles of effective use of time
The time matrix for effective results
Efficient Self-management tips
Ideas for managing email effectively
Session 13: Conflict Management
You will learn:
What is conflict?
How to resolve conflict
Resolutions formats for conflict
Constructive v Destructive behaviours
Session 14: Assessment