Management Basics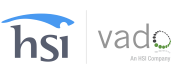 Course Overview
Managers learn some of the basic managerial skills needed to be successful in a management role.
Audience
Front line leaders, managers and leaders
Learning Outcomes
No matter what role we may have, there are opportunities to help lead and inspire others. Even if you don?t have direct reports, you can be a leader. You can inspire others, take the initiative, and lead others towards solutions. The Leadership in Any Role courseware will show you how to support the company vision, manage conflict with others, and teach you how to inspire others.
Action learning
Vado e-learning courses help you to "learn by doing". Applying action learning and the "70 : 20 : 10" model for learning and development (70% of learning comes from challenging assignments, 20% from developmental relationships and 10% from coursework/training), Vado courses are designed to leverage the all-important 70% so that you can learn through action, experience and knowledge application. During the course you can expect to be asked to "break off" to undertake related tasks, try things out for real and reflect on the experience.
Features
Built to meet the way most people learn (on the job), each Vado course provides learners with tutorial videos, a course 'Introduction Video', downloadable job aids, and an exercise to perform on the job to practice and build the desired skill. With mobile responsive courses designed to work on any mobile device and any screen size, learners will be able to develop anytime, anywhere, and when the learner is ready.