Making your new management position successful. Part B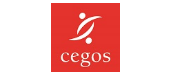 Introduction
Your initial contacts will determine how successful you will be in your new role. This is something that has to be organized and structured properly, helping you clarify the new rules of engagement.
Module Objectives
By the end of this module, you will know how to:
Lead your first meeting as a manager. You will then be able to handle initial interviews with your coworkers or manage more delicate situations, such as managing former colleagues, experts and more senior coworkers.
You will also be able to identify and differentiate between tasks that are urgent and important, thereby helping you to delegate effectively.
Module Program
Your first meeting as a manager.
Making contact with your coworkers.
Your first decisions.
Key Advantages
You will learn to resolve difficult situations through role-plays. and will engage in group and pair work to tackle complex management issues.
Target Audiences
Anyone who is taking up their first management posting.
Prerequisites
It is recommended that you first complete Part A of this course.