Making your new management position successful. Part A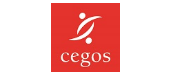 Introduction
When a new manager takes over, he/she must face real changes in the situation.
Very often, an employee is promoted to a managerial position on the basis of his or her recognized expertise. But managerial expertise is different. Managers have to learn to delegate.
They also have to learn to motivate coworkers. This is one of the main lessons any new manager has to learn.
Module Objectives
By the end of this module, you will know how to:
Find out what changes when you become a manager.
You will learn about the demands of a management posting and your medium-term priorities, and how to prepare for your new appointment with your boss.
Module Program
How things will change when you become a manager.
Preparing for your new appointment with your boss.
Key Advantages
Analysis grids to help you understand your new environment.
Practical methods to help you identify group and individual coworkers' imperatives.
Target Audiences
Anyone who is taking up their first management posting.
Progression
This is one of two learning modules on this topic. On completion it its recommended that you progress to Part B.