Maintaining Commitment - Closing the Sale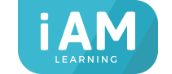 Overview
A runner's eye is always on the finish line, right? We've all got goals, both in our personal and professional lives. As a salesperson, your finish line is when that sale closes. Based on your pitch and hard work, the customer has decided to purchase. What a feeling! But it never happens as often as you like, which makes it even sweeter when you reach those goals.
To give your deals the best chance of closing, you'll need a couple of things: commitment, to see things through, and willpower, to keep going even when the prospect of closure seems dim. But there are other things to consider, too. You can do a lot of the hard work when you pitch, which will make closing the deal later easier. It's a useful process, if you have the skills. And that's where this course comes in.
Outline Learning Objectives:
Identify opportunities to create and build relationships with your customers from the start
Provide an incentive for the customer to secure a purchase with you
Secure commitment for the long term to ensure repeat customer satisfaction
Why take this course?
This course is for salespeople who want to be at the top of their game. It's important to understand that how you present yourself and communicate with customers makes the difference between closing that sale or not. Learning these techniques will help you become the best salesperson you can be.