MSA Assessment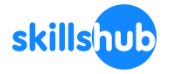 Management Skills Award: Assessment
This "end of programme assessment" (online test) is the conclusion of the "Management Skills Award", an online training programme accredited by The Chartered Management Institute (CMI) and The Continued Professional Development (CPD).
The Award consists of 13 online management training sessions from MTD Training that you can take from the comfort of your own desktop, mobile or tablet. The main purpose of the Award is to provide the managers who take it with a firm foundation in management skills best practices.
To achieve the full award, you must complete all 13 sessions (within a 12 week period) and pass this end of programme assessment which consists of 30 multiple choice questions.
ADMINISTRATORS: please note that students should not be enrolled onto this assessment until they have completed all 13 sessions.
The full training for the Management Skills Award (including this end of programme assessment) is also available as a single course, for best value.