MS Surface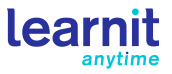 Who it's For:
Beginners or seasoned MS Surface vets can learn all about Microsoft's offering in the competitive tablet market. Maybe you just got a new Surface. Maybe you've had one for a bit, and want to squeeze every last drop of awesome out of it.
What it is:
Microsoft Surface is a series of tablets designed and marketed by Microsoft. Surface is the first major initiative by Microsoft to integrate its Windows operating system with its own hardware, and the first attempt to create a tablet that mimics the desktop display users are used to.
What You'll Learn:
Our Microsoft Surface training course is designed for beginners and advanced users alike. Students learn how to easily work with the Surface and also use its hidden features. You'll learn about navigating the Surface, using apps, surfing the web, working with preferences, and utilizing all of the unique features the surface has to offer for business or home users.
Topics
Hands On Introduction
Pro vs RT Edition
First Time Use Setup
Navigating the Start Screen
Launching Apps
The Switcher Pane
The Charms Bar
Closing Apps
Customizing Tiles
Installing Apps
Creating Start Screen Groups
Searching
The Windows 8 Desktop
Customizing the Taskbar
The New Windows Explorer
Shutting Down