MS Awareness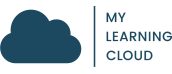 Learning Objective
To understand the symptoms, causes and how best to support someone with MS alongside a multi-disciplinary team.
Learning Outcomes
To understand what MS is and the types and various symptoms associated with MS
To understand how MS is diagnosed, assessed and treated
To understand the physical effects of MS and how best to deal with them
To understand how to support a person with MS with multi-disciplinary team
Who is it for?
This course is aimed at anyone within the health and social care sector who supports someone with Multiple Sclerosis and their families.