Lone Working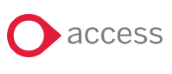 Overview
Is it legal to work alone? Is it safe to work alone? This course is for those who work by themselves without any close or direct supervision. It will give you an insight into the risks associated with working alone and will point out control measures that can minimise them.
Objectives
This training will enable learners to:
Understand what 'lone working' means and identify the occupations that involve working alone
Identify the hazards related to lone working and home workers
Recognise the control measures that can minimise the risks of lone working, and list some practical tips for staying safe when working alone.