Lone Working and Personal Safety Awareness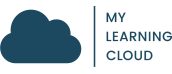 Course Overview
This course has been designed to help the learner raise awareness of lone working in their role, to provide them with the understanding of their responsibilities and the importance of taking responsibility to ensure they safely lone work.
Course Aims
The aim of this course is that all learners gain a clear understanding of how to maintain their own safety and the safety of their colleagues, when lone working. The course will help to ensure that best practice guidelines and all related legislation are adhered to.
Course Outcomes
By the end of this e-learning module, you will have an understanding of the following learning outcomes:
Be aware of the legislation that underpins lone working and risk assessment
Understand what lone working means
Understand how to ensure personal safety and what are personal safety behaviours
Understand what is good practice when working alone
Understand how to minimise and manage risk
Understand the importance of effective reporting, recording and communication.