Lightroom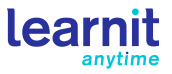 Who it's for:
Photographers looking for a better way to organize, edit, and share their work.
What it is:
Adobe Lightroom is the go-to application for photography enthusiasts, specifically built for touching up and managing entire libraries of images.
What you'll learn:
In this class, you'll learn how organize your photos by album, rating, keyword, and other metadata. We'll also cover editing, enhancing, sharpening, and touching up your photos by adjusting lighting and using color correction. We'll also break down powerful touch up features like the healing brush and clone brush. Finally, we'll explore Lightroom's sharing and exporting options, including creating your very own personal web gallery to showcase your photos.