Lifting Operations and Lifting Equipment Regulations (LOLER)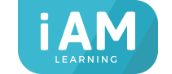 Overview
Lifting and lowering heavy loads can be a dangerous part of all kinds of jobs and workplaces. So the equipment used to move materials or even people needs to be carefully manufactured, chosen, and maintained in order to keep people safe. Luckily, the Lifting Operations & Lifting Equipment Regulations, also known as LOLER, offer guidelines to help ensure lifting operations and the equipment used to undertake them are as safe as possible. Understanding the requirements and responsibilities laid out in LOLER won't just make your workplace safer: Following LOLER is also a legal requirement in workplaces where lifting operations that use lifting equipment are undertaken.
Outline Learning Objectives:
This course will aim to help you understand the requirements & responsibilities laid out in LOLER. By the end of this course, you'll be able to:
Define a lifting operation in the workplace, and when LOLER applies to ensure you remain compliant
Recognise when lifting equipment needs to be inspected, and the general requirements of an inspection to ensure the safety of equipment in your workplace
Understand how to plan a lifting operation to minimise risk to yourself and others around you
Why take this course?
Moving heavy objects can be very dangerous, not just to the people lifting, but others around them. It doesn't matter what industry you work in; anyone who owns, operates, or employs others to operate lifting equipment needs to know what's expected of them in LOLER. This course will help you to ensure that working with lifting equipment in your workplace is as safe as possible.