Level 2 Award in Healthier Food and Special Diets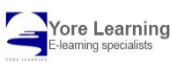 Overview
This course has been written taking into account national guidelines on Nutrition and Health Eating.
For:
Caterers, fitness trainers, community workers, food and health-related occupations and any individuals with a role in the promotion of health.
Aim:
To cover the basic principles of nutrition and focuses on the role of nutrition in health by covering the role of a healthy diet in relation to health, the nutrient content of different foods and diets, how food processing affects the nutritional quality of food and how a nutrient deficiency or excess can contribute to ill health.
Content:
Introduction to Nutrition & Health
Nutrients, Their Function & Sources
Factors Affecting the Nutrient Content of Foods
Diet & Health
Food Choices & Nutritional Needs of Different Groups
Requirements When Catering for the Public
Course Structure:
The online format is fully animated with very high quality graphics/animation and it also has a full audio voice over.
Duration:
Approximately 3 hours to complete the course in full. Learn as much as you want in any session and return.
Assessment:
Testing is continuous throughout the learning by self-assessment and multi-choice questions. In the event the questions are answered incorrectly the course will take the learner back to the relevant section and ask the question again.