Level 2 Award in Food Safety Catering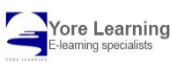 Overview
This course was developed directly to meet the requirements of People 1st – Sector Skills Council for Hospitality, leisure, travel and tourism to ensure food safety qualifications meet the requirements and needs of employers.
Designed For:
Anyone working in catering where food is prepared, stored and cooked such as hotels. restaurants, hospitals, care homes, prisons, schools and in fact any establishment or organisation where food is offered to members of the public. This course provides the learners with a basic awareness of good hygiene and food safety in accordance with food industry recommendations. Directly dealing with food preparation, handling food, cooking and overall food safety requirements.
Course Aims:
To educate all persons handling food for consumption by others to be aware of the health hazards and food safety rules for handling and preparing food and to provide a controlled working practice and good food protocols.
Course Content:
Food Poisoning
Bacteriology
Prevention of Contamination
Personal Hygiene
Premises & Pest Control
Cleaning & Disinfection
The Law
Course Structure:
The format of the course is fully animated with high quality graphics with audio voice over to deliver an easy to follow creatively produced course material.
Course Duration:
The course lasts for approximately 3 hours from start to finish, it is also possible to stop and start and complete the course in stages if required.
Assessment:
Testing is continuous through the learning process; in the event of a question incorrectly answered the course will automatically take the learner back to the relevant section to ask the question again until this is correctly answered.