Lean Management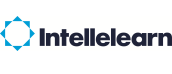 Overview
This course is a great way to introduce people to Lean Management in the workplace. The learner will understand the concept of Continuous Improvement, a long-term approach to work that systematically seeks to achieve small, incremental changes in processes in order to improve efficiency and quality. You will learn the guiding principles for Lean Management include:
Defining value from the standpoint of the end customer.
Identifying each step in a business process and eliminating those steps that do not create value.
Making the value-creating steps occur in tight sequence.
Repeating the first three steps on a continuous basis until all waste has been eliminated.
Training Outcomes:
By the end of the course learners will understand:
What Lean Management is.
Learn how to influence the people around you.
Why would you use Lean Management and how to use LEAN tools and techniques to deliver results.
Understand how to build a team.
How to incorporate Lean Management in your business.
You will learn how to manage culture change.
How to maintain Lean Management.
Learners will be able to discuss how to drive business benefits such as:
Improved employee morale
Problem elimination
Waste reduction
Better quality of work
This Intellelearn Lean Management course includes:
Stop-Start technology meaning you learn at your convenience
All device compliant meaning you can use laptop-tablet-smartphone at anytime
Developed by Continuous Improvement Professionals
Accredited by CPD
Approximate duration: 25 minutes
Accreditation:
This Lean Mangement online course is fully accredited by CPD.
Format:
The course is divided into modules with a short quiz at the end of each to test your knowledge. Once you have progressed through each of the modules you can access a quiz which consists of multiple choice questions based on the material that you have studied.
Duration:
The Lean Management course takes approximately 25 minutes to complete. As an e-learning course you can complete this training in convenient stages.
Who Should Take This Course?:
This Lean Management course is ideal for all managers. The basic concepts behind Lean Management are critical in operating successfully in today's businesses. The learner will gain a fantastic knowledge that they can use in their own management style.
If you are looking for a career in Continuous Improvement/Lean/6 Sigma, this is a great course to add to your qualifications.