Leading change: using allies - Part B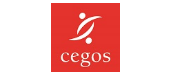 Introduction
Fear is a "primal" and natural emotion that surfaces when change is announced. Here are the 5 most frequent fears expressed when faced with change.
What are the advantages of the network?
Module Objectives
By the end of this module, you will know how to:
Recognising and dealing with people's fears
Module Program
Think about a network beyond your unit and your company.
Key Advantages
You will go through different ways to deal with peoples fears as well as recognising them. As well as going through examplse and trying to put your own response on how to deal with conflict.
Target Audiences
All professionals.
Prerequisites
No prerequisites.