Leading change: using allies - Part A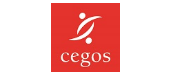 Introduction
Understanding how to develop interpersonal capital is an essential skill for a change leader.
What are the advantages of the network?
Module Objectives
By the end of this module, you will know how to:
Build your network of allies in the change environment.
Module Program
Make your existing networks work and consolidate them.
Create other effective networks.
Key Advantages
You will be taken through the steps of how to how to adpot a networking attitude and then try put the different types of netowrk to work.
Target Audiences
All professionals.
Prerequisites
No prerequisites.