Leading Global Teams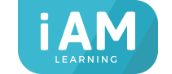 Overview
When your workforce is global, being a leader is much more challenging. You need to navigate factors like time zones, cultural differences, technology, and miscommunication. The key to success is having a structure for your global team so everyone stays on the same page. This course will help you provide your team with a clear structure and framework. You'll learn why things like flexible timekeeping and cultural awareness are important, and how to use technology successfully to communicate with your global team.
Outline Learning Objectives:
Prepare a clear structure and framework to ensure your global team understands targets and what they are aiming for
Understand the importance of flexible timekeeping and cultural awareness when dealing with global teams, to maximise efficiency and understanding
Utilise technology to successfully communicate with members of the global team effectively
Why take this course?
Being a global leader brings a lot of responsibility. It's important you have a strategy and framework to make it run smoothly. And making sure all the parts work together effectively is not an easy task. You may need to know how to manage different cultures and varying technologies, so having a good understanding of the issues you may face will make all the difference.