Leadership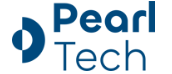 Course Overview
What makes a leader? Some think that 'leadership' is a natural gift that certain people are born with. But recent management theory suggests that all of us have the potential to become good leaders.
When you have completed this course, you will be able to:
Recognise the difference between leadership and management.
Identify alternative leadership styles and qualities.
Know when and how to apply a particular leadership style in the workplace.
Assess the effects of differing leadership styles on group activities.
Recognise own preferred leadership style.
Develop trust within the team.