Leadership and Management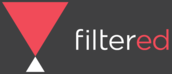 Overview
As with any skill, the professional skills of leadership and management can be learned and practised; and this course is specifically designed to help you do just that, whatever your role in the organisation.
Three main sections - (1) delivering stability and growth; (2) managing staff performance; and (3) developing your own effective style - will provide the insights and practical steps you need to lead and manage your team, department or organisation with true professionalism.
Learning Outcomes
Understand your organisation in detail and set appropriate strategies.
Build a set of core engaging values and a brand.
Lead with charisma, conviction and integrity, supporting staff to deliver objectives.
Audience
Individuals either new to a leadership role or have been assigned management or leadership responsibilities.
Those who have started a business or who have career plans involving management.
Syllabus
Section 1: Introduction
Section 2: Delivering Stability and Growth
Unit 2.1 - Strategy
Unit 2.2 - Money
Unit 2.3 - Environment
Unit 2.4 - Change
Unit 2.5 - Risk
Unit 2.6 - Section Plenary
Section 3: Leadership & Management Style
Unit 3.1 - Personal Effectiveness
Unit 3.2 - Communication and Culture
Unit 3.3 - Section Plenary
Section 4: Managing Performance
Unit 4.1 - Ethics
Unit 4.2 - Organisational Structure
Unit 4.3 - People
Unit 4.4 - Maximising Performance
Unit 4.5 - Section Plenary
Section 5: Conclusion
Duration
5 Hours