Leadership: How to Network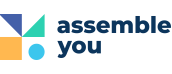 Overview
Welcome to Audio Learning from Assemble You.
This lesson will guide you through the benefits of networking and provide you with clear examples of how to approach it. Networking is a strategic art form that – when used correctly – can propel your personal and professional life to new heights. In today's fast-paced and interconnected world, it is difficult to overstate the power of networking. There's certainly more to it than exchanging business cards or attending social events.
The lesson will establish the benefits of networking, explore the different types of networking, and outline some effective ways to network. Whether you are a seasoned leader or aspiring to a management position, these strategies will help you appreciate the nuances of networking and enhance your professional growth and success.
Learning Objectives
Establish the benefits of networking
Explore the different types of networking
Identify some effective ways to network
Target Audience
Leaders who wish to develop their networking skills and establish effective networking strategies.