Leadership: How to Negotiate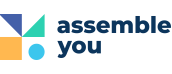 Overview
Welcome to Audio Learning from Assemble You.
This lesson emphasises the importance of negotiation skills in leadership. It explores aligning interests, effective communication, and negotiation for shared vision as crucial aspects of leadership. By mastering these skills, you can motivate teams, communicate effectively, and establish a unified vision. Ultimately, you'll enhance your effectiveness and unlock opportunities. Leadership goes beyond just wielding authority; it necessitates understanding the interests of those you lead.
By the end of this lesson, you'll understand how valuable planning and preparation are to negotiation. We'll have explored the benefits of active listening, anchoring, utilising the power of silence, and deploying multiple equivalent simultaneous offers. Clear goals and strategies will make you feel more confident and yield transformational results.
Learning Objectives
Establish the benefits of negotiation
Explore the different negotiation strategies
Identify some effective ways to negotiate
Target Audience
Leaders who wish to develop their negotiation skills and establish effective negotiating strategies.