Leaders Developing Others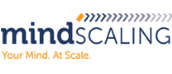 Overview
When team members aren't learning and growing, they start to stagnate. Some may not be performing well, either because they don't know how or they're stuck. Morale suffers. And creativity and collaboration feel like hard work. But when leaders truly value developing their team members, they make work more effortless and meaningful, for everyone. When we prioritize career development for everyone, not just a few selected "high potentials", the entire team gains that energized lift from all contributors.
Modules in this new series include:
Prioritize Career Development of Team Members
Creating a Coaching Culture
Build Cross-Functional Collaborations
Clearing Obstacles to Growth
Give Assignments That Improve Perspective
Leaders Should Model Growth and Development
Learning Objectives:
Understand WHY is it important to build a culture of coaching;
Recognize HOW you can communicate the importance of coaching relationships to your team;
Re-evaluate the structure of teams to use members' talents efficiently;
Demonstrate your own growth and development, focusing on being transparent and authentic.