Lead Professional Introduction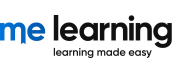 Overview
The Lead Professional takes the lead to coordinate provision and act as a single point of contact for a child and their family when a range of services are involved and an integrated response is required.
Audience
This course is intended for everyone who
This course can be included in an induction programme for new starters, it is also intended for all people who want to improve their knowledge and continue their professional development.
About this course
The course contains additional resource materials, useful links and a refresher guide.
Objectives
This course will enable you to:
Understand the background to, role, skills and responsibilities of the Lead Professional
Know the four levels of need described in the Continuum of Need and corresponding service interventions
Be familiar with the typical activities they would be expected to undertake with a child with unmet additional needs
Understand the purpose of and responsibilities of the Team Around the Child / Family (TAC / TAF)
Content
Here are a few topics covered in this course:
Background | Purpose | Benefits | Target group | Role and tasks | Current Practitioners | Selection criteria | Children's workforce | Skills and knowledge | Accountability | Line of accountability | Resolving issues | Check your understanding | Younger children | Young people | Transition to Adult services | Complex needs | From concern to closure | Supervision | Workload | Line management responsibility | Success | Contact details | Review date | Plan contacts | Raise issues | Accurate notes | What has worked before | Give the family a voice | Find a 'champion' | Continuum of Needs | Level 1: No Additional Needs | Level 1: Example Indicators | Level 2: Low to Vulnerable | Level 2: CAF and Lead Professional | Level 2: Example Indicators | Level 3: High | Level 3: CAF and Other Assessments | Level 3: Lead Professional | Level 3: Example Indicators | Level 4: Complex or Acute | Level 4: Example Indicators | Service Delivery Process | Stage 1: Recognise and Identify Need | Stage 1: Discussion | Stage 1: The right person? | Stage 1: Undertake checks | Stage 1: Lead Professional already appointed? | Stage 2: Is a CAF required? | Stage 3: Identify support | Stage 3: Team Around the Child | Stage 3: Undertake actions | Stage 4: Review actions | Stage 4: Needs not met | Stage 4: Needs met | TAC /TAF meetings | Implementation of action plan | Responsibilities | Progress | Review | Young person as lead professional | Child protection concerns