Laboratory Safety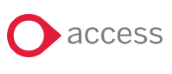 Overview
Laboratory safety is a significant legal and moral responsibility for those who work in both academic and industrial laboratories. This course provides health and safety information about handling laboratory equipment and chemicals and provides safety and first aid related tips in the event of an emergency.
Objectives
At the end of the course, trainees will be able to:
Understand why laboratory safety is important
Identify the common hazards and warning signs related to laboratory safety
Understand the procedure to follow in case of an emergency, such as a spill, a fire or an explosion
Identify which types of PPE are appropriate for laboratory work
Recognise which injuries result from laboratory accidents and also state the first aid procedures to follow for common laboratory injuries.