Keeping and Serving Beer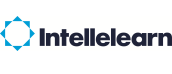 Overview
Great beer service starts with the basics: clean and proper glassware, a proper pour, and beer that hasn't been ruined by improper handling. This Keeping and Serving Beer course is the difference between an average bartender and a professional.
Consumers want great beer and they need help from a server who really knows beer: flavors, styles, and service. They also want to buy beer from a place that understands proper storage and serving so the beer they drink will taste the way it should. This award winning course takes the bar professional to a different level!
The learner will understand:
alcohol and its affect on the body
responsible serving
how to store beer to preserve the freshness
the draft system
how to prevent beer going off
types of glassware and how to clean it correctly
personal hygiene
how to store and open bottles
Only great beer can be served by an expert. The Intellelearn Beer programme is the most advanced in the world including Cicerone!
This Intellelearn Keeping and Serving Beer course includes:
Stop-Start technology meaning you learn at your convenience
All device compliant meaning you can use laptop-tablet-smartphone at anytime
Developed by Beer Professionals
Accredited by CPD
Approximate duration: 1 Hour
Accreditation:
This Keeping and Serving Beer online course is fully accredited by CPD.
Format:
The course is divided into modules with a short quiz at the end of each to test your knowledge. Once you have progressed through each of the modules you can access a multiple choice quiz based on the material that you have studied.
Duration:
The Keeping and Serving Beer course takes approximately 1 hour to complete. As an e-learning course you can complete this training in convenient stages.