Kaizen and the Wastes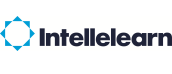 Overview
This Kaizen online course is a great way to introduce people to the concept of Kaizen in the workplace. The course will also build upon the knowledge of people already familiar with the subject.
The purpose of Kaizen goes beyond simple productivity improvement. When done correctly, the process humanises the workplace, eliminates overly hard work, and teaches people how to spot and eliminate waste in business processes.
The learner will understand that the continuous cycle of Kaizen activity has seven phases:
Identify an opportunity
Analyze the process
Develop an optimal solution
Implement the solution
Study the results
Standardize the solution
Plan for the future
The course will show Kaizen activities cover improvements in a number of areas including:
Quality – Bettering products, service, work environment, practice and processes.
Cost – Reducing expenses and manpower, and use of material, energy and resources.
Delivery – Cutting delivery time, movement and non-value-added activities
Management – Improving procedures, training, morale, administration, planning, flow, information systems, documentation and reporting.
Safety – Decreasing hazardous situations, unsafe working conditions, chances of resource depletion and damage to the environment.
Training Outcomes:
By the end of the course learners will understand:
The definition of work and wastes
Definition of value-adding, non value-adding and waste
Waste identification techniques
Development of countermeasures to reduce wastes
Evolution of waste reduction activities
This Intellelearn Kaizen course includes:
Stop-Start technology meaning you learn at your convenience
All device compliant meaning you can use laptop-tablet-smartphone at anytime
Developed by Continuous Improvement Professionals
Accredited by CPD
Approximate duration: 15 minutes
Accreditation:
This Kaizen and the Time Wastes online course is fully accredited by CPD.
Format:
The course is divided into modules with a short quiz at the end of each to test your knowledge. Once you have progressed through each of the modules you can access a quiz which consists of multiple choice questions based on the material that you have studied.
Duration:
The Kaizen and the Time Wastes course takes approximately 15 minutes to complete. As an e-learning course you can complete this training in convenient stages.
Who Should Take This Course?:
This course is an ideal introduction to Kaizen for anyone who wants to see an improvement in their workplace. The course is also essential for anybody who is currently tasked with any form of problem solving. If you are looking for a career in Continuous Improvement/Lean/6 Sigma, this is a great course to add to your qualifications.