Introduction to the Metaverse 101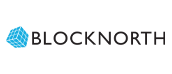 Overview
Welcome to your introduction to the Metaverse. In this course, we'll take a deeper dive into the definition of the Metaverse and use a range of real-world examples to illustrate how organizations and users are utilizing the technology today.
There is no technical background needed, and the course will provide easy-to-understand, consumable information so that you can come away with a good base-line understanding of the Metaverse.
Upon successful completion of this course, you'll be able to confidently communicate what the Metaverse is, and how it could impact you and your business to clients, colleagues and friends.
Course Contents
Unit 1: The Building Blocks of the Metaverse
Unit 2: Business and the Metaverse
Unit 3: Uses of Metaverse
Unit 4: Development potential of the Metaverse
Learning Outcomes
Upon course completion, employees will gain a full and clear understanding of:
The definition of the Metaverse
The fundamentals of Metaverse technology
Which technologies make up the Metaverse
Real world use-cases of the Metaverse