Introduction to Web 3.0 for Law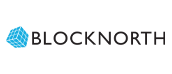 Overview
This course from blockchain experts Blocknorth, who are also closely allied with key augmented reality partners, will give you a clear understanding of the history and development of the internet to the current Web 3.0 version. The course covers the early days of the internet, looks at the capabilities and uses of the current technology and sets out the numerous legal challenges and issues surrounding the use of these new technologies.
Course Contents:
Unit 1: History and Development of the Internet
Origins of the internet and Web 1.0
The move to Web 2.0 and the issues surrounding it
The development of Web 3.0
The key building blocks and main features
Unit 2: Capabilities and Uses of Web 3.0
The Metaverse
Decentralised Finance
NFTs and Cryptocurrency
Other uses

Remote workplaces
Advanced gaming
Virtual assistants
Decentralised applications
Decentralised Autonomous Organisation
Unit 3: Legal Issues surrounding Web 3.0
Cryptocurrency crime
Manipulation of Artificial Intelligence data
Smart contract hacks and NFT Intellectual Property issues
The threat posed by money laundering
Crimes perpetrated within the Metaverse
Others such as gambling, securities laws, and jurisdictional issues.