Introduction to Social Sustainability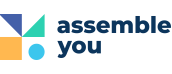 Overview
Welcome to Audio Learning from Assemble You.
What exactly is social sustainability, and how do we collectively achieve it? Today we will break down its core definitions and examine how it relates to your work.
The United Nations classified it as "identifying and managing business impacts, both positive and negative, on people." It's a crucial concept for companies at any stage of their development because it reflects how they treat their employees. It highlights what they value and where their priorities lie. Social sustainability focuses on how businesses interact with their stakeholders and how conscious organisations are of their impact on individuals and communities.
In recent years, it has become a global cause in its own right, forefronting the well-being and needs of people rather than just physical and environmental considerations. When you initially think of sustainability, you might think of the climate crisis. The term climate change, for example, refers to shifts in temperatures and weather patterns and describes rising sea levels, heat waves, shrinking glaciers, and other physical changes. But it's not only a geographical phenomenon. Social sustainability examines how work, family, local communities, inequality, climate crises, the law, and broad societal changes link to people's daily lives. It deals with anything concerning the welfare of humans.
Learning Objectives
Establish how to incorporate social sustainability into your business
Examine the definition, applications and impacts of social sustainability
Discover different approaches to being socially sustainable
Target Audience
Professionals who want to learn about social sustainability.