Introduction to Hybrid Working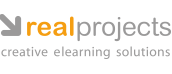 Course Overview
Until recently, by far the most common working arrangement was for all an organization's employees to be based at an office full-time. Due to the Covid-19 pandemic, many companies have switched to remote work, with all their employees working from home.
Both arrangements have pros and cons, so lots of organizations are now considering a combination of the two approaches. This is commonly known as hybrid working.
In this course, we'll find out what hybrid working looks like. We'll look at some of its challenges and benefits. Finally, we'll discuss how to make hybrid working as effective as possible.
Course Objectives
What is hybrid working?
The Benefits of Hybrid Working
The Challenges of Hybrid Working
Effective Hybrid Working
The course also includes a short assessment, so learners can test their mastery of the material.