Introduction to Health and Safety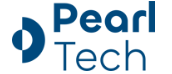 Course Overview
This course gives you a basic understanding of the relevant laws, and how they affect both employees and employers. It covers subjects like how to identify risks, manual handling, slips and trips, fire safety, using display screen equipment and who to do in the event of an accident.
Who is this course for?
This course is suitable for all employees to get the basics of Health and Safety in the workplace.
When you have completed this course, you will be able to:
identify common health and safety issues
raise awareness of these kinds of issues among your employees, colleagues and managers
take appropriate action to prevent accidents and breaches of legislation