Introduction to Analytics and Artificial Intelligence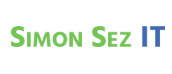 Course Overview
The richest data store is only as good as your ability to search, sort, analyze, and present the data within it. This introductory-level course will give students a broad overview of the theory and practice of data analytics and the many ways in which artificial intelligence (AI) contributes to it.
Your instructor will begin with a brief history of data analytics and then proceed into discussions of data warehouses, data mining, business intelligence, machine learning, and other emerging AI techniques to make sense of big data.
Students will learn how data is captured, cleansed, analyzed, and presented on business intelligence dashboards that captivate and persuade an audience. "It is a capital mistake to theorize before one has data," Sherlock Holmes once said.
Whether you are investigating analytics as a potential career move or wish to better understand the terminology you encounter with increasing frequency in your professional circles, this course will give you the foundation you are looking for.
This program includes 3 hours of instruction and a practice-based assessment, which will help students simulate real-world data analytics scenarios that are critical for success in today's increasingly complex workplace.
Learning Objectives:
In this course, you will learn:
A brief overview of the history of analyzing data, from medieval statistics to the sophisticated techniques developed by the likes of Google and Microsoft.
A look at data stores, which are growing exponentially, and the challenges of wrangling "big data."
Understanding of data mining—what it entails, different approaches, and who's leading the way.
A two-part discussion of business intelligence, including the principles of sound dashboard design and data presentation.
The key differences between the four types of analytics—diagnostic, descriptive, predictive, and prescriptive—and how they relate to and build upon each other, and how they apply to various industries.
An overview of specific analytics processes and models.
A first look at AI, its evolution, its functions, and what it can do for businesses today.
An exploration of machine learning—how systems can learn from data, identify patterns, and make decisions with little human intervention.
A survey of deep learning technologies, including a variety of neural networks.
An overview of the most important machine learning data modeling techniques
A practical and honest appraisal of the analytics and AI landscape today and moving forward, including the tremendous promise and the potential pitfalls.
Resources for continued study on these topics.