Interview Skills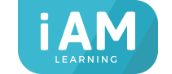 Overview
We've all got stories about interviews we've attended that were nerve-wracking or just plain disastrous. But interviewing candidates can feel intimidating and overwhelming, too. After all, you'll be keen to hire the best person for the role, and you'll need to effectively interview a range of people to do so.
Ensuring interviews conducted are useful for you and your candidates is an important skill to develop. To recruit the best possible talent for your organisation, you need to make sure you allow your candidates to demonstrate their true potential. And you need to show them why they want to accept an offer of employment from you, too
Outline Learning Objectives:
Recognise how to get the best from all candidates, so you can hire the right person for the role
Demonstrate how to use the STAR model to gain insight into your applicants' relevant experience
Choose situational questions to learn more about how candidates would handle the specific role
Why should I take this course
Interviewing and being interviewed doesn't need to be painful or intimidating. This course will help anyone responsible for conducting recruitment interviews to ensure everyone, including unsuccessful candidates, has a useful and productive experience. It'll also help you hire the best possible person for the role.