Intellectual Curiosity - How to Be More Curious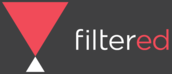 Overview
Traditionally curiosity has often been discouraged as a form of time-wasting, a barrier to productivity. More and more, businesses are starting to see the benefits of a curious mindset, and in these four modules, we'll take you through a breakdown of curiosity and how to use it in your leadership team.
Learning Outcomes
Understand why curiosity is beneficial to your business
How you can bolster curiosity in your leadership team and how employees can be encouraged to develop a curious mindset
Establish how curiosity links to productivity levels and problem-solving
Identify How curiosity can be incorporated into a company's culture
Examine techniques for stepping out of your comfort zone
Identify the link between curiosity and reducing bias
Understand what a curious mindset is and what it takes to develop one
Audience
Leaders and employees interested in improving their intellectual curiosity and how it can benefit the business.