Integrated Working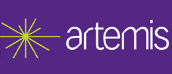 Description
Integrated working is vital for agencies and organisations that are involved with children's lives
This course aims to provide the children's workforce the tools to support integrated working and to enable them to use common processes, language and systems to their best advantage for children, young people and their families.
Audience
Everybody working with children and young people
Objectives
Objectives for the course are:
To understand why working in an integrated way provides better outcomes for children.
To help understand the common processes practitioners use when working with children.
To help promote a common language within the Children's Workforce.
To introduce the Common Assessment Framework to practitioners.
To understand the wide range of agencies involved with children, young people and their families.
Duration
Estimated learning time: 60 minutes.