Information Technology (IT)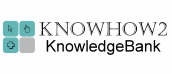 About the course
The Information Technology (IT) course introduces you to Information Technology and its many uses today. You will learn about computers and their components, various types of networks and the many internet services. You will also learn about, health and safety, as well as security, copyright and privacy issues.
Modules
There are 8 modules in this course
IT Concepts
Hardware
Data Storage
Software
Information Networks
Computers in Everyday Life
Health, Safety and Environment
Security, Copyright and the Law
Course features
Simulation training replicates the software you are learning providing a realistic learning experience.
Learn how to perform tasks at your own pace and interactively by following easy step-by-step actions.
Reinforce your knowledge at the end of each lesson by completing interactive and multiple choice quiz questions.
Assess your skills at any time by undertaking the Course Test.
Lessons can be completed within 30 minutes so training can be undertaken in ?bite? size pieces.
Bookmarking allows you to learn in multiple training sessions.
Course navigation features allow you to jump directly to specific topics of interest quickly and easily.
Designed for people who require initial and refresher training activities.
Available on-line 24 hours a day.
Version for Mobile Devices.
Review course content with eBooks
You?ll learn how to:
General IT ConceptsIT Concepts
Understand IT Concepts;
Identify Computer Components;
Understand Hardware;
Understand Software;
Recognise Computer Types;
Understand Storage Devices;
Identify Input and Output Devices;
Understand Performance.
Hardware
Identify Hardware;
Understand the CPU;
Identify Input Devices;
Recognise Keyboard Keys;
Identify Output Devices;
Understand Screens;
Understand Printers;
Identify Connection Ports.
Data Storage
Understand Data Storage;
Identify Memory and Storage;
Recognise Computer Drives;
Identify Storage Media;
Use CD's;
Use DVD's and Blu-ray;
Use USB Flash Drives;
Recognise Cloud Storage.
Software
Understand Software;
Identify Operating Systems;
Recognise Application Software;
Identify Office Productivity Apps;
Use Multimedia Players;
Identify Web Browsers;
Identify Email Apps;
Use VOIP Apps;
Use FTP Apps.
Working with ComputersInformation Networks
Identify Information Networks;
Understand the Internet;
Recognise Internet Services;
Identify Virtual Communities;
Understand Search Engines;
Recognise Intranet and Extranets;
Understand the URL Address;
Identify Telephone Networks;
Understand Mobile Networks.
Computers in Everyday Life
Understand Home Computing;
Identify Telecommuting;
Understand Business Use;
Understand Government Use;
Understand Education Use;
Understand Hospitals Use;
Understand Email;
Understand E-commerce;
Understand Online Purchases.
Health, Safety and Environment
Know Ergonomic Practices;
Identify Health Risks;
Identify Safety Precautions;
Know Environmental Issues.
Security, Copyright and the Law
Identify Security Issues;
Use Backup Procedures;
Understand Theft Implications;
Identify Computer Viruses;
Understand Virus Protection;
Recognise Licence Agreements;
Understand Copyright Issues;
Understand the Privacy Acts.