Information Sharing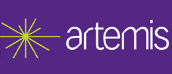 Description
Artemis: Information Sharing is a high quality e-learning course based on the government's guidance for practitioners and managers on sharing information.
Audience
The course is recommended for anyone in the Children's Workforce who has to make decisions on whether or not to share information with colleagues, other agencies and/or members of the public
Objectives
To help you understand why information sharing is important.
To help you understand what information is and is not confidential.
To understand how to seek advice without disclosing the identity of the person wherever possible.
To learn to apply good practice in sharing information.
To understand what to do when you have reasonable cause to believe a child may be suffering, or may be at risk from suffering, significant harm.
To understand how to use the 7 Golden Rules as a resource.
To understand how to use 7 key questions flowchart that inform decision making about information sharing.
To know what resources and support is available in information sharing.
To understand how to record and handle confidential information.
To understand the laws round information sharing.
To understand that the data protection act is not a barrier to sharing information, but provides a framework to ensure personal information about living persons is shared appropriately.
To learn about personal information management.
Duration
We estimate 40-50 minutes completion time on the course.