Information Security Smart - GDPR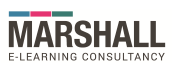 Course Overview
Our Information Security Smart course includes 3 modules on GDPR, Information Security & Being Safe Online.
Module 1: GDPR
Ensures your organisation is ready for the significant changes to data protection that GDPR brings; highlights key areas of change and the actions required to ensure your organisation will comply. Learners will gain a thorough understanding of all aspects of GDPR.
Module 2: Information Security
Introduces the concept of information security and outlines best practices to avoid data breaches, protect information assets, avoid damage to reputation and comply with the law.
The course outlines how organisations and individuals can manage risk and external threats to information security from hackers and fraudsters ? including phishing, fraud, managing risks with devices, software, emails, the web at home and at work.
Module 3: Being Safe Online
Focuses on the risks associated with common online behaviour at work, in public places and at home. It outlines the ways in which organisations and individuals can behave responsibly when using social media, their own devices or Intellectual Property (IP) to mitigate against threats to Information Security.