Information Security - GDPR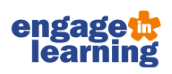 Course Overview
Information is a business asset like any other. It has a value and must be protected. This course covers the essential working practices and guidelines to help you work with information safely and confidently.
Do you know the laws that govern how you use information? Do you know how to set a secure password? Do you know what keeping information secure really means?
Using a range of typical scenarios and challenging interactions, this course is packed with practical tips and checklists to protect the organisation?s information assets and help learners work with information safely and confidently.
Learning Outcomes:
Define information security, confidentiality and integrity
Describe the main pieces of legislation that affects information security at work
Control access to information with strong passwords
Use best practice to manage information securely
Use the internet responsibly at work
Use email effectively
Be alert for viruses and other malware
Work on mobile devices securely
Target Audience
All employees who work with computers or mobile devices.