Information Governance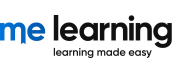 Overview
Understanding Information Governance issues is crucial for anyone working within an organisation, as the impact of miscommunication or misunderstanding of how to manage information can be extremely damaging.
About this course
This engaging Information Governance course will help to ensure that all people working with sensitive and personal data are aware of their responsibilities under law to keep that information safe and secure.
It includes:
Data Protection Law, Definitions and Principles
Information Security
Freedom of Information Act
The course will explain how, when and to whom information can be given or withheld.
Upon successful completion of this course you will be automatically awarded a certificate containing the course name, completion date, CPD hours and learning objectives.
Audience
This course is ideal for:
Anyone who works with or can access/view personal, confidential and/or sensitive information
Anyone of works for/with an organisation
Anyone who works/deals with the general public
Objectives
Once you've completed this course, you'll have a knowledge of:
The GDPR and the new Data Protection Act
The key differences between the current data protection regime and the new one
The primary aim of the new legislation
Who the legislation applies to and how they will be affected
What is meant by personal data and special category data
Why protecting personal data is important
What the core data protection principles are
The improved rights for individuals
The new conditions for consent
Who administers the penalties
The importance of keeping data secure and what needs to be protected
The main threats to data and data systems
The basics of cyber security
Key steps to keeping data secure in the workplace
How to protect information whilst working on the move
The importance of keeping data secure
The principles and purpose of the Freedom of Information Act
The key terminology associated with the Freedom of Information Act
What a Freedom of Information request is
What information can be requested and what information is exempt
How and why a refused request decision can be challenged