Influenza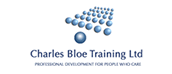 Approximate learning time
1 Hour
Course Overview
Influenza (Flu) is an acute viral infection of the respiratory tract. There are three types of influenza virus; Influenza A, B and C. The infection affects approximately 15% of the world`s population and results in half a million deaths annually. Around 12,000 people in the UK die each year from Influenza.
Course Objective
By the end of this course you will understand:
What influenza is and how it is spread.
The purpose of the respiratory system.
The common signs and symptoms of influenza.
The vaccine and non-vaccine measures that can be used to reduce the risk of influenza infection.