Indonesia Cultural Awareness Course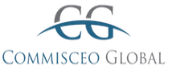 Course Overview:
This course provides insights and direction for business professionals working with Indonesian peers. By taking the course, learners will gain an understanding of cultural challenges commonly faced by individuals working with Indonesians and the business processes which are most likely to trip them up. This understanding will be coupled with strategies and techniques to navigate these challenges with confidence and credibility. The learning gained in this course will help learners to build positive, trusting relationships with their peers and to maximise their business outcomes.
Who should take this course:
This course is suitable for professionals working with Indonesians in any capacity. Whether you are managing Indonesian teams, working remotely with Indonesian clients or interfacing with suppliers or distributors, this course will provide valuable insights and direction.
Course content
This unique training course has been broken down into 8 chapters, all of which focus on helping you to build trusting relationships and to maximise your business outputs.
Chapter 1: Overview - Framing the course content, and benefits, to foreigners working with the Indonesians.
Chapter 2: The People -
Exploring the complex diversity of people and identities that make-up Indonesia.
Chapter 3: Religion - – Understanding the way in which religion (with particular emphasis on Islam) influences Indonesian culture.
Chapter 4: Values - Identifying the most important values in Indonesian culture and the impact on behaviours, attitudes and beliefs.
Chapter 5: Communication - Uncovering the Indonesian communication style and the challenges this style might present for foreigners.
Chapter 6: Business Culture - Covering key characteristics of Indonesian business culture coupled with strategies to bridge potential gaps.
Chapter 7: Etiquette - Highlighting important features of Indonesian etiquette and taboos.
Chapter 8: Stereotyping - Affirming Indonesian diversity and the need to avoid stereotypes.
Assessment
Assessment is carried out during the course.
You will be asked a mixture of multiple choice and quiz questions, coupled with questions based around case studies and workplace scenarios.
With a pass mark of 85%, the answers are marked automatically so you know instantly whether you have passed. If you don't pass, then not to worry! You can take the test as many times as you need and there's no extra charge.