Increasing Employee Engagement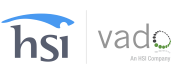 Course Overview
Managers build the skills required to engage employees to perform at their best.
Audience
Front line leaders, managers and leaders
Learning Outcomes
As a manager, one of your main areas of focus should be employee engagement. Research shows time and time again that engaged employees deliver higher levels of performance, contribute greater than those who are less engaged, and choose to stay longer with the organization. All of which contributes to your team?s success, as well as the bottom line. The Increasing Employee Engagement courseware provides a number of tools and actions you can do with your employees to help maintain or increase each person?s level of engagement. From connecting a person?s work to the larger organization strategy, to using an employee?s best skills and abilities, this courseware will help you engage and inspire your employees to greater levels of performance and personal work satisfaction.
Action learning
Vado e-learning courses help you to "learn by doing". Applying action learning and the "70 : 20 : 10" model for learning and development (70% of learning comes from challenging assignments, 20% from developmental relationships and 10% from coursework/training), Vado courses are designed to leverage the all-important 70% so that you can learn through action, experience and knowledge application. During the course you can expect to be asked to "break off" to undertake related tasks, try things out for real and reflect on the experience.
Features
Built to meet the way most people learn (on the job), each Vado course provides learners with tutorial videos, a course 'Introduction Video', downloadable job aids, and an exercise to perform on the job to practice and build the desired skill. With mobile responsive courses designed to work on any mobile device and any screen size, learners will be able to develop anytime, anywhere, and when the learner is ready.