InDesign Advanced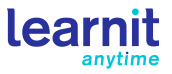 Who it's for:
Curious beginners to advanced creatives working in any industry.
What it is:
A multifaceted content layout program that allows for the creation of posters, brochures, newsletters, books, basic illustration, special effects, and interactivity.
What you'll learn:
In our advanced course, we cover data merging and how to create a Table of Contents and interactive form. We also go deeper into nested styles including Character, Paragraph, and Object styles. Finally, we get creating with some of our favorite vector and shape manipulation tools, and explore how to use the Creative Cloud Libraries more effectively to share and utilize all of your new assets and tools.