Improving your memory - Part B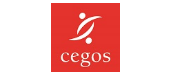 Introduction
The brain retains images better than ideas. To boost your memory, adopt a memorisation strategy and mnemonic methods that are simple to apply.
Module Objectives
By the end of this module, you will know how to:
Learn effective memorisation strategies.
Module Program
Improve your memory skills.
Key Advantages
You will get given examples of different types of methods used to help boost your memory such as frequently used memory strategies.
Target Audiences
All professionals.
Prerequisites
No prerequisites.