Implementing Change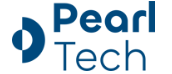 Course Overview
Innovation is key to keeping any business moving forward. If you want to maximise your chances of long-term survival, it's vital that you don't let a fear of change hold your business back.
Change covers all aspects of change management, from selecting a project team and devolving responsibility to monitoring and communicating progress. Learners will also explore the need to be flexible and ways in which a plan can be revised during its implementation to ensure objectives are met.
Who is this course for?
Implementing change is suitable for managers and team leaders who are involved in a change process.
What will you get from this course?
This course looks at the challenges of implementing change - and how to manage and motivate a workforce that may be sceptical or fearful of change. Implementing.
When you have completed this course, you will be able to:
Be able to implement/co-ordinate planned change
Identify ways to monitor & control change
Understand the use of Gantt charts
Revise, plan & reschedule change to meet objectives