Impact of emotions in the workplace. Part B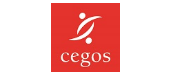 Introduction
Emotions play an important role in the workplace. They affect our daily life, our reactions to certain situations and our interactions with other coworkers.
They play a role in team success, but also in stressful situations and conflict.
In the latter cases, emotions give rise to power struggles and may even lead to crises.
In managing emotions and conflict, you can obtain better individual and group performance.
Module Objectives
By the end of this module, you will know how to:
Gain a clearer perception of emotions. You will learn to use emotions to improve your relationships with others and to resolve conflict.
Module Program
Developing your emotional balance.
Resolving simple conflicts.
Key Advantages
Explore your own emotions, learn to recognize emotions in others and, in doing so, manage tension and avoid conflict more effectively.
Target Audiences
Anyone who wants to develop high-quality human relationships within the workplace.
Prerequisites
It is recommended that you first complete Part A of this course.